It's finally autumn!
I hope everyone had a great Machen Bachen! Whether you joined us in Kingston or just celebrated on your own, I hope you got to eat delicious cookies (with or without bacon, I won't judge you) this harvest season.
Now we can sit back and relax with a new reading challenge! I thought that for this challenge, we could try something a little different. I started creating these as a fun way to make our way through the vast library of stories that Antiford has to offer, but it's not the only way to find stories. The library has a lot of built-in search features ready to help you narrow down your search. Have you used them lately?
If not, this challenge is for you. I'm not going to give you the story list this time, at least not explicitly. You're going to have work for it!
I told you it would be super relaxing, didn't I?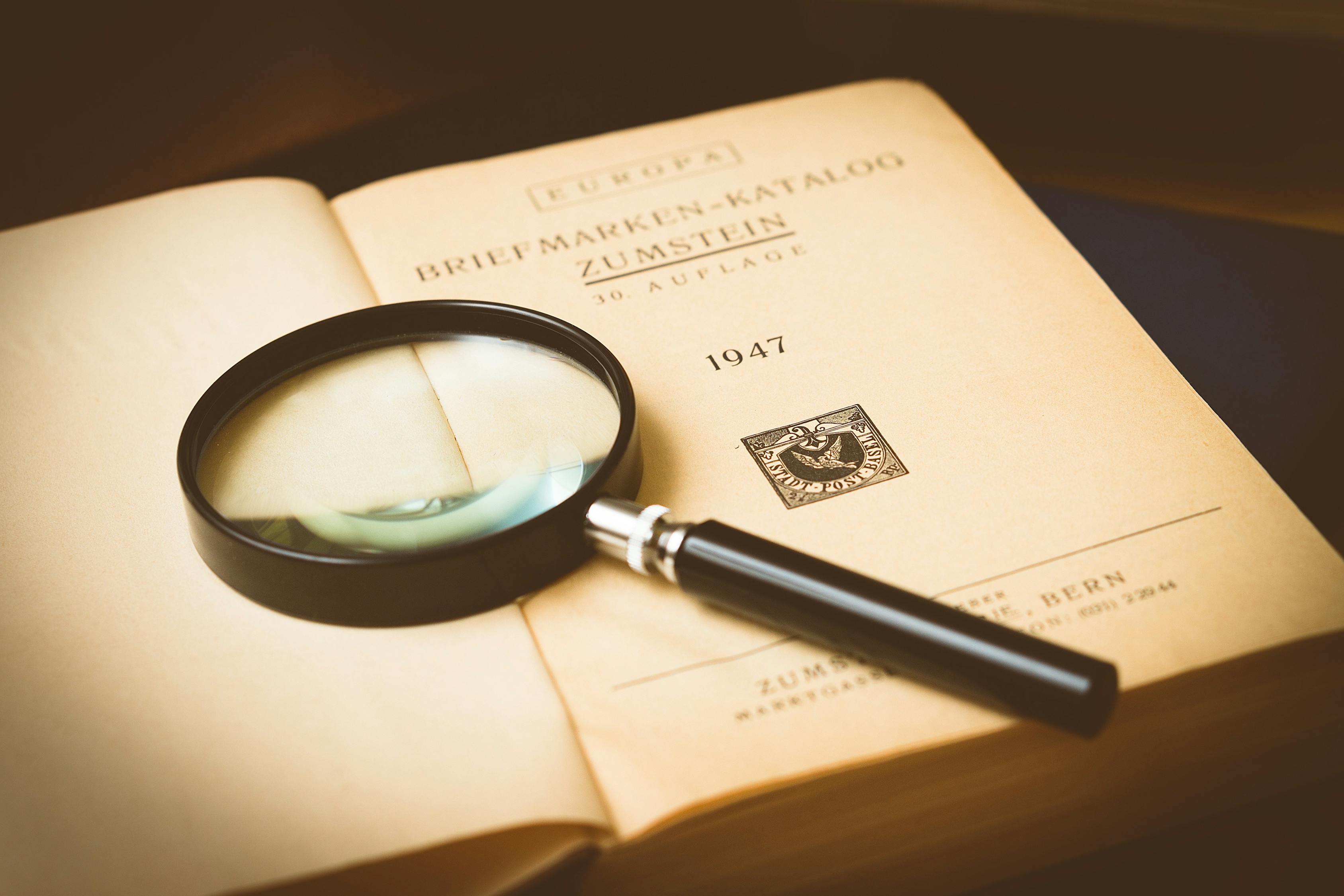 source: pexels.com
[Image description: an old book with yellowed pages lay open to the title page, which reads "BRIEFMARKEN-KATALOG ZUMSTEIN. 30 AUFLAGE. 1947".
A magnifying glass with a black handle sits across the pages of the book.]


---
The Reading List:
A flash-fiction story written by Gilbert Melker Wrathchild




A story about a man named Button




The second-most popular story that takes place in Gearford




A canon story that took place between Moghs 1889 and Moghs 1890
---
As always, here are the guidelines:
Read all the stories!

Or at least try to. Maybe it's just one, or maybe you read all of them! Whatever you find the time to do, the point is to just read more.
PLEASE

leave a meaningful story-related comment

on the piece when you've finished reading it (i.e. more than 'hi' or 'It's good'). This is not only how others will know you are participating in the challenge, but it is a nice way to interact with the author and show them some appreciation.

Tip your hat

to the story, if you'd like to! (Optional) Everybody loves bleep bloops.
This challenge will take place during the months of 15 October to 30 November 2019. However, feel free to complete it at your own pace. Leave a comment down below once you've completed the challenge or to suggest future themes!
This is the fourth reading challenge. If you haven't done so yet, please also check out our previous challenges:
happy reading!
PSA: make sure you use the metadata/tagging tools when you create your own stories, so they will be easier to find in these kinds of searches :D